It is clear now that the outburst of the Arab Spring was a mere mirage in a sky full of expectation of change in the Arab world. Nothing has changed, really, for the bedrock foundation of all Arab societies, one on which there is almost complete consensus, is the role of religion in public life. All these societies have surrendered to the dictates of Islam, believing that its scripture is holy, handed down by Allah to his prophet Mohammed in the 7th century, and contains all there is to know about how to live in this world and beyond. This is why Islam is perceived to foster fatalism, encouraging people to downplay their human abilities for creative and critical thinking, and adopt various degrees of feverish obedience to God's will as outlined in the Koran. If Islam has all the answers already, Muslims exist only to make sure that such answers are duly observed and implemented.
How then would Muslims feel if they were told that Islam, the religion they cherish so deeply, is, in fact, a human creation, not a divine one? If one were to look at the Koran very closely, it certainly appears to be the work of generations of writers, working in different circumstances, reflecting the politics and concerns of their times, not the eternal word of the Creator. Scholarship in this field is still tricky partly because many Muslims turn violent when anyone tries to examine revelation in the light of reason and history, but attempts have been made, even though much more needs to happen in the future.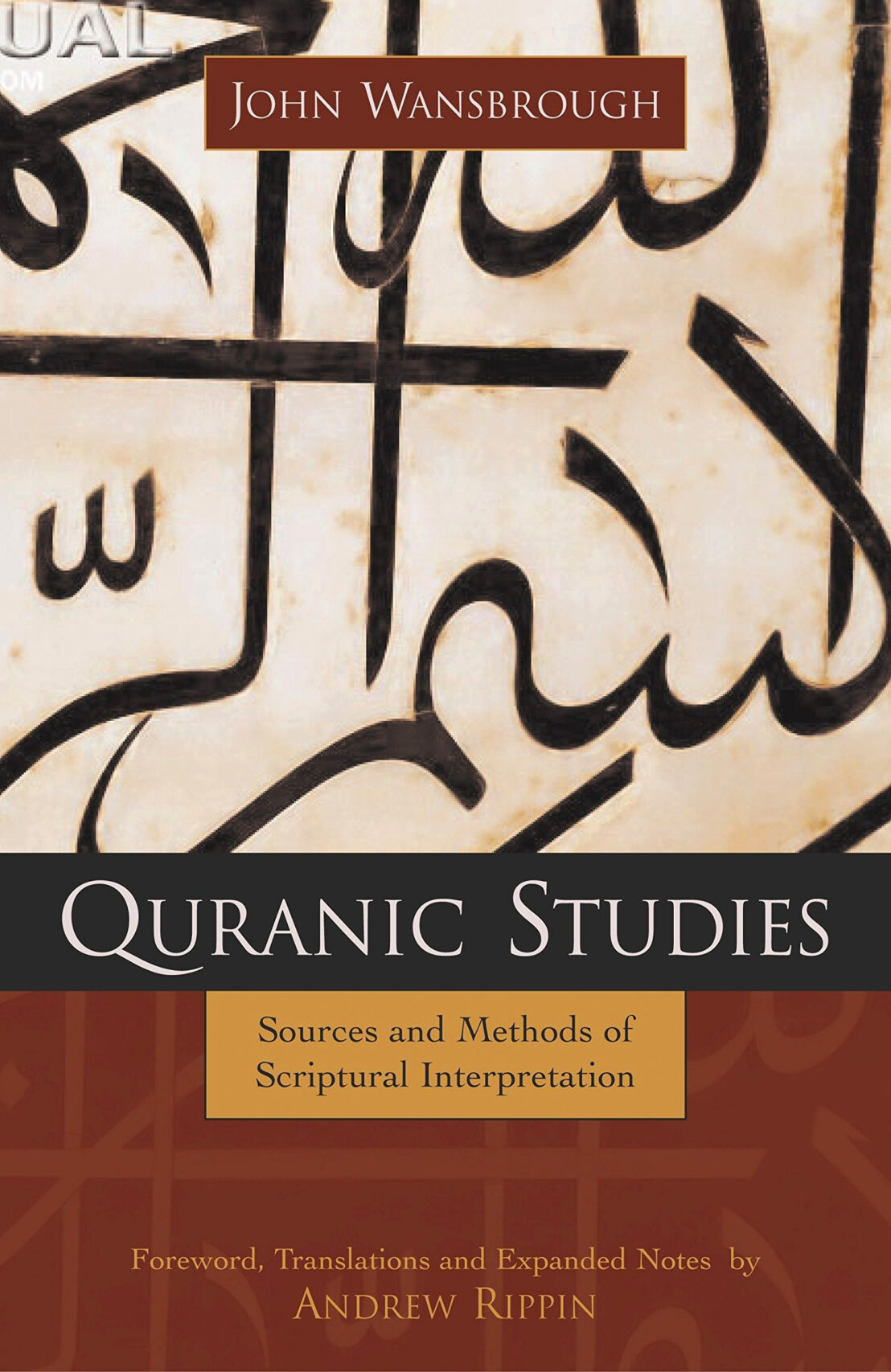 In this article, we will take a quick look at John Wansborough, whose book, Quranic Studies: Sources and Methods of Scriptural Interpretation (written between 1968 and 1972 and published by Oxford University Press in 1977), broke ground—the scholar Andrew Rippin says—for a new scholarly approach to the study of the Koran. To the common five stages involved in the process of textual or scriptural canonization—"composition, circulation, revision, collection, and recognition"—Wansborough had the insight of adding the "commentarial literature" that confirms the authority of the text.
The widespread notion that it was Caliph Uthman who assembled the Koran derives from a quest to confer "unquestioned stability and absolute authority" on the text, but the written Arabic of that time was "far too ambiguous" to provide that assurance. To be sure, the Koran is unlikely to have emerged ex nihilio from the disputes of later centuries; in fact, that process is one that presumes an already existing text, or texts. However, it is the "compositional history" and evolution of this text—which, by definition, implies an editorial process—that had been neglected.
Wansborough's book is, indeed, an exhaustive comparative study of the Koran as it was collected and canonized over a period of three centuries or so. This work, which relies on many languages, reflects the huge gap separating the standards of scholarship in the West and those in Arab or Muslim nations. Just like the Koran is incomprehensible without the corpus of exegetical literature that developed around it, Wansborough's Quranic Studies will require decades of intensive study to yield its secrets.
With its "elliptical presentation" and "very repetitive style," the Koran is concerned with  salvation, deploying threats and inducements to bind members of the emerging Muslim community to the new religion. It is significant that early Muslim jurisprudence did not derive from the Koran—this would be a phenomenon of the 9th century. Similarly, reference to a singular mushaf (codex), not the plural masahif, also dates from this period.
This was also the time when the Sunna (Prophet's sayings and doings) was being formulated. If Mohammed were to be the new anointed prophet in this Koranic script, then a biography had to be written about the man who would have such an impact on history. His portrait was fashioned gradually, responding to the needs of an Arabic-speaking community. His prophecy was found to have been predicted in earlier scriptures; his breast was split open miraculously for purification and was blessed with infallibility (`isma); he was transported on a nocturnal journey (isra') and ascended to the highest heavens (mi`raj) to meet Allah and return with a list of prescriptions for his people; and he was the transmitter of the inimitable and uncreated Koran, written in the language of the Arabs.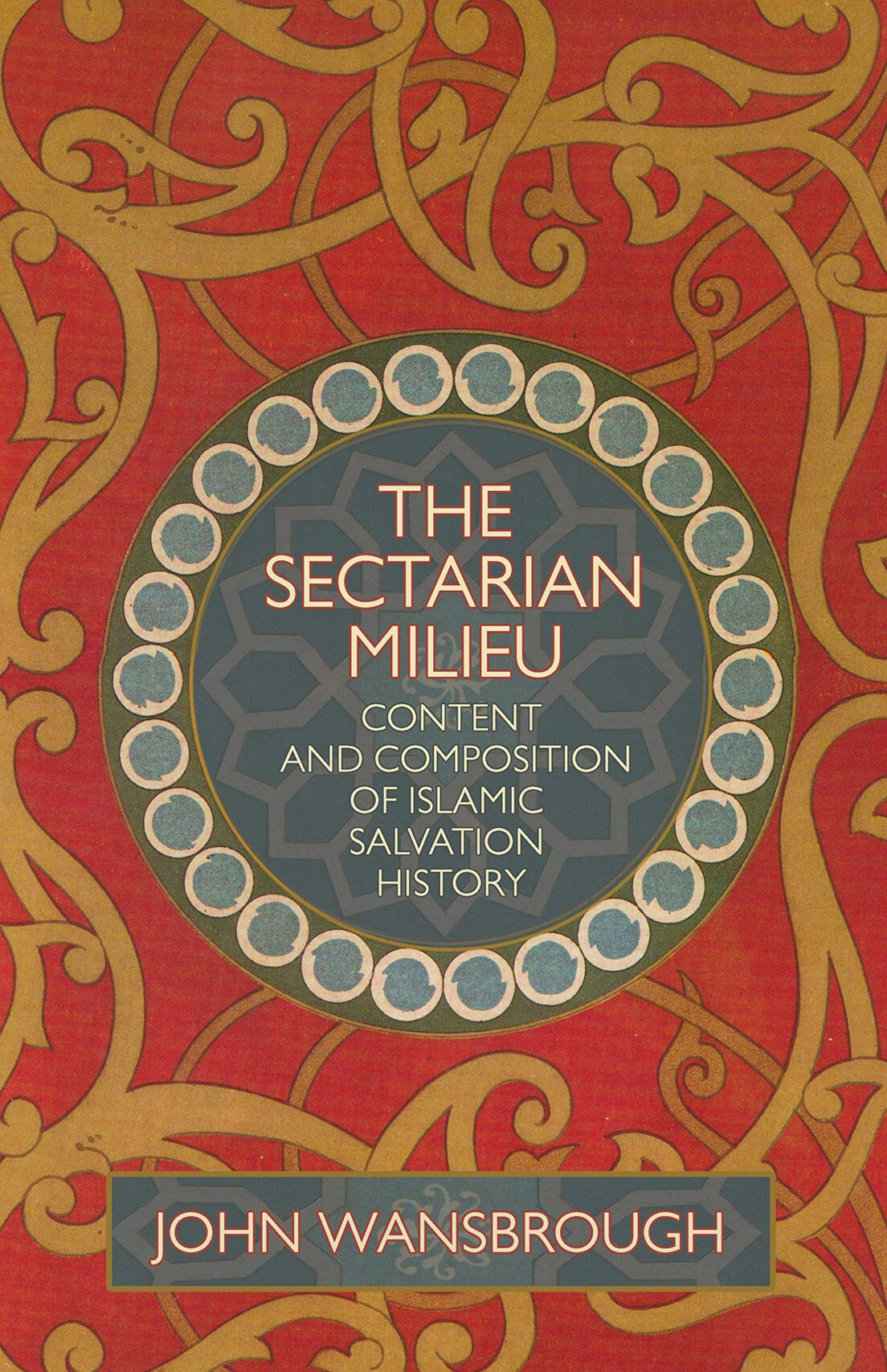 In a later book, The Sectarian Milieu: Content and Composition of Islamic Salvation History (1978), Wansbrough describes the Koran as "referential." By that, he means that it could only make sense to people who had been familiar with biblical stories, such as those of Joseph (Yusuf). Otherwise, there are too many gaps in the Koranic narrative for the stories to make sense.
Scholars working during the Abbasid period refashioned the tales they found in their sectarian milieu and turned them into a unique Muslim document. It was a scholarly elite operating in an open, cosmopolitan society, engaged in polemics conferring legitimacy on their new (Arab) order that composed "the Islamic version of salvation history," compiled the "prophetical Sunna," edited the "Muslim scripture" and expounded the "dogmatic theology" of Islam. They distilled the Judaeo-Christian tradition, neutralizing key elements of these major faiths, to create a new religion, whose origins were projected back onto the barren land of Arabia, not the Fertile Crescent. In this sense, Islam, despite being derivative, initiated "a successful semantic shift."
Once elaborated, the Koran, encoded in Arabic, was placed outside the stream of history and was canonized as God's timeless and eternal word transmitted to humans through angelic mediation. Ninth-century thinkers such as Ibn Rawandi and Abu Isa al-Warraq rejected such preposterous claims because, for them, philosophers and mystics were seekers for wisdom, not merely blind consumers of scriptures. But they were in the minority. After so many centuries, their voices continue to be silenced by the deafening sounds of blind faith.